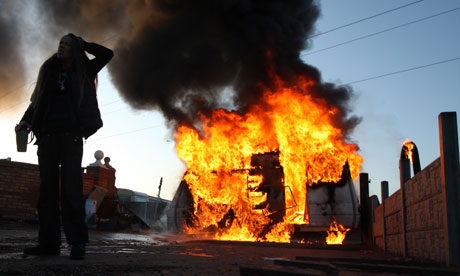 Dale Farm. For those of you who have heard, perhaps you have mixed feelings. Mine are very straight-forward.
To recap: Recently police and other authorities evicted a huge number of "travellers," or gypsies, from Dale Farm, and illegal establishment. Protests broke out, as the police brought stun guns, cut power, and destroyed settlements.
Here's the fact: It was an illegal place. The police were "in the right" to evict them.
Here's the truth: You don't do that to people. You don't destroy their homes, even if you can. An old man was hospitalized because the police cut power from his defibrillator. I'm surprised there isn't more outrage.
Stand up for Dale Farm!
http://www.dailymail.co.uk/news/article-2050762/Dale-Farm-eviction-Protesters-torch-caravan-riot-police-wield-axes.html